KAHLEY MEMORIAL - The KAHLEY family invites you to commemorate the life and passing of Arlington "Art" Kahley on Saturday, September 25 at Box Hill Mansion at Regents' Glen. 11am service with visitation to follow at noon. The event will be outdoors and tented at accessible location at the gardens. RSVP is appreciated RememberArtKahley@gmail.com.
THANK YOU to the following for their donations to the Arlington Kahley "Rising Musician" Scholarship in memory of Member Emeritus Art Kahley:
Rotarians PDG Ben Hoover and Bert Oberdick; Charlene Cerasa, Greg Fife, Michael Gottsch, Mary Allice & David Green, Jacob & Ruth Hershey, Maureen Martel, Donna Plymire, Randolph Russell, Joann Spangler, and Louise Swartzbaugh.
Introducing..........​​​​​​The Rotary Club of York's 2020-2021 ANNUAL REPORT!
CONGRATULATIONS to Rotarian Dee Baker on the birth of a granddaughter, Isla Rae, on July 20.
The RCY Board of Directors approved the
NEW MEMBER
applications of
Alissa Barshinger
(Owner, Vice-President; Cedar Hill Real Estate, LLC.) proposed by Jake Miller Jr.;
Norman Humber
(CEO; LifePath Christian Ministries) proposed by PP John Klinedinst; and
Jacob L. Miller III
(Asst. Clinical Professor; Drexel University LeBow College of Business) proposed by Jake Miller Jr. for membership. If no objections are received within seven days of this publication, they will be scheduled for induction into the club on a future Wednesday.
CONGRATULATIONS
to the following 53 Rotary Club of York members who achieved
100% PERFECT ATTENDANCE
for the 2020-2021 Rotary year. Please note these are consecutive years!
Thank you
for your dedication to the Rotary Club of York!
31 CONSECUTIVE YEARS - Leon Butler
27 years PP Dick Julian and Jan Wolgamuth
25 years Al Hayes and Chuck Long
23 years Ken Cooper
21 years PP Lew Elicker, PP Mike Summers and PP Jim Walker
20 years Tom Barton
19 years PP Gordon Freireich
18 years PP Rob Bowen
17 years PDG Ben Hoover and Frank Reed
16 years PP Dick Hershey and Walt Tilley
15 years Bill Anstine, Sara Austin, PP Dave Hoffman, Bob McSweeney,
PDG Paddy Rooney and PP Al Sykes
14 years PP Bob Davis
13 years PP Fred Fay, PEN Aaron Jacobs and PP John Klinedinst
12 years Jerry Watson
11 years PP Josh George
10 years PP Anne Druck
8 years BJ Fegely and PP Bryan Tate
7 years PP Di Hershey
6 years Bill Hunter and Philip Woods
5 years Bob Baccon and Fran Polk
4 years Debbie Ashway, Andy Rawicz and President Jackie Summers
3 years Diane Merino, Fred Rosenmiller and Glenn Smith
2 years Wilda Alessi, Courtney Bailey, Dennis Baughman and Alan Roth
First Year - Kevin Appnel, Doug Berman, JT Hand, PE Glenn Miller,
Chad Myers, Jean Ream and Jules Tolbert

The Membership Committee would like to extend HAPPY ANNIVERSARY wishes to the following members who joined the club during the last week of September and say THANK YOU for being valued members of the Rotary Club of York.
PP Lew Elicker 40 years
Meagan Given 3 years
Rowland Leedy 38 years
Max Rishel 20 years
Tina Rohrbach 4 years
Sam Willman 38 years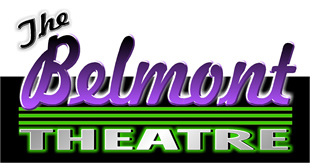 Wednesday, October 6
-
ROTARY'S RAVE REVIEWS
event at the
Belmont Theatre!
This annual program celebrates the talents of the youth in our community.
Members and guests are REQUIRED TO MAKE A RESERVATION no later than Tuesday, September 28
. Please contact the
Rotary
office at
roberdick@yorkrotary.org
or 717-848-1370.
Saturday, October 9 - PRESERVE PLANET EARTH Fall Tree Planting
Members and volunteers of the Preserve Planet Earth (PPE) committee will meet at 8:00 AM at the parking lot across from the York Academy Upper School on North George Street. There are 18 trees to plant around the City of York. Volunteers, please bring gloves, shovels, and any other digging instruments. Contact PP Al Sykes at
awsykes@gmail.com
with any questions or to RSVP.
YOUTH EXCHANGE NEWS!
The Youth Exchange Committee is pleased to announce that the
Youth Exchange program is gearing up for the new academic year 2022-2023.
Although they are
not
hosting students this year (2021-2022), they are looking for students who are interested in spending a year overseas next year. Here are three ways you can help the Youth Exchange Committee: 1) If you know any high school sophomores or juniors (or their parents) let them know about the Rotary Youth Exchange program and that there is an informational meeting for students and parents by zoom on
Saturday, September 25
at 9:00 a.m. 2) Send YE Committee Chair
Walt Tilley
the names and contact information of any high school sophomores or juniors who are interested in learning more about our exchange program, and Walt will send a Zoom link for the information meeting. 3) Volunteer to help the YE committee. The work this year is light because they are not hosting students, so it is a great time to learn about the exchange program and get involved! Thank you!
IDEA

-
Survey respondents agreed that education about diversity will enhance the club, but fewer think that the club has provided programs that increase our understanding of diversity. What education or experience increased your personal understanding of diversity? Can we replicate that experience in a Rotary program? Questions or comments? Please email Cal Weary (
calweary@gmail.com
) or Jen May (
jgm14@psu.edu
)